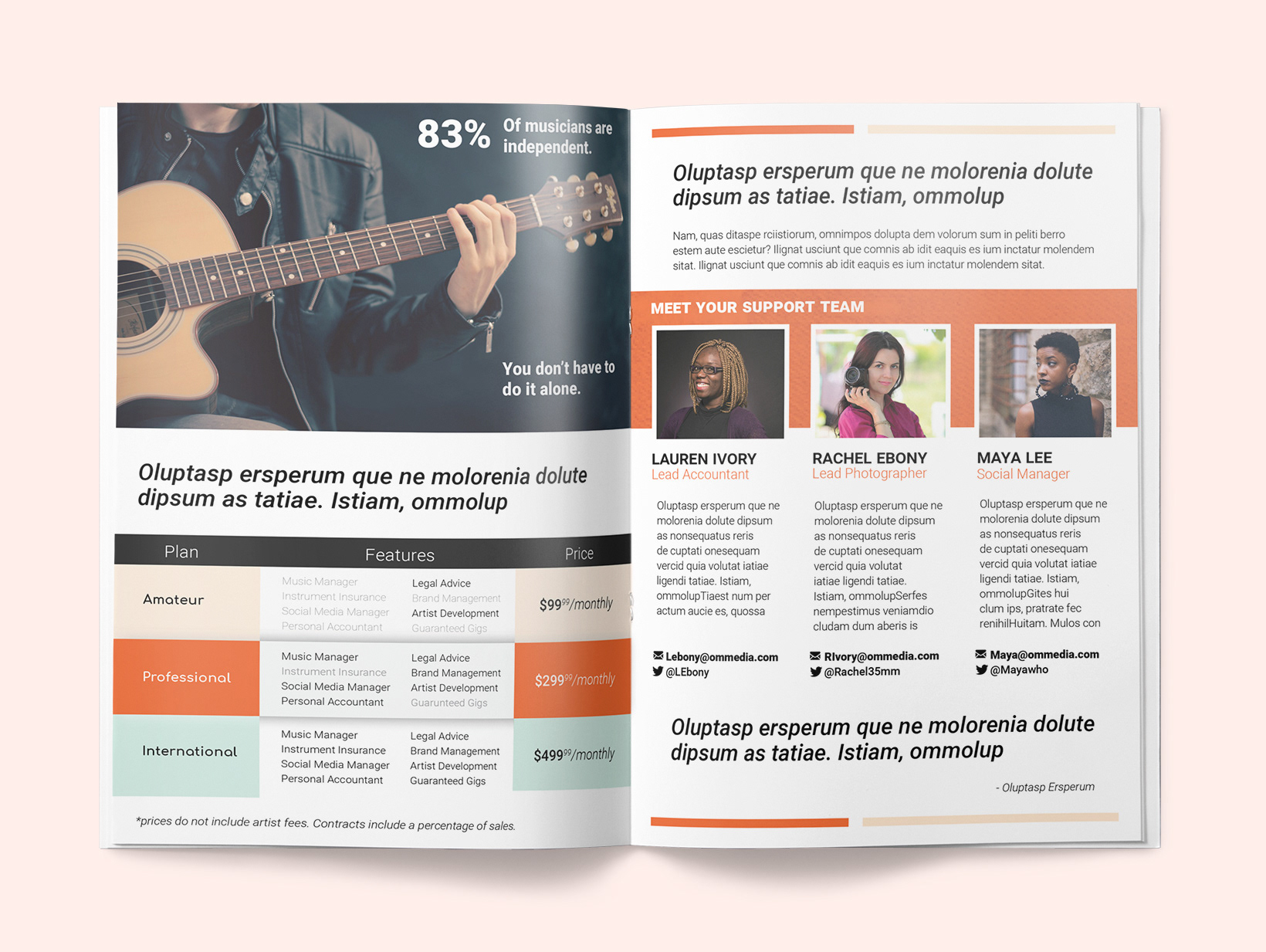 The Adobe Education Exchange is a free online platform and community created by Adobe and designed by educators for educators. It has workshops, both self-paced and instructor-led, that offer tools on how to effectively use the Adobe Creative software. It is an excellent tool for learning new or expanding on current skill sets and brainstorming how to include them in my own curriculum.
The Desktop Publishing for Educators workshop explores principles of Digital publishing using Adobe Creative tools and Adobe InDesign. I already knew much about the software, but I learned how to incorporate processes and methodologies into getting my students to think about design as a process. It also helped me to come up with some great digital publishing ideas to incorporate into the classroom.
For this workshop, I decided to go with a quick pamphlet for a fictional company that offered artist development services to independent musicians.